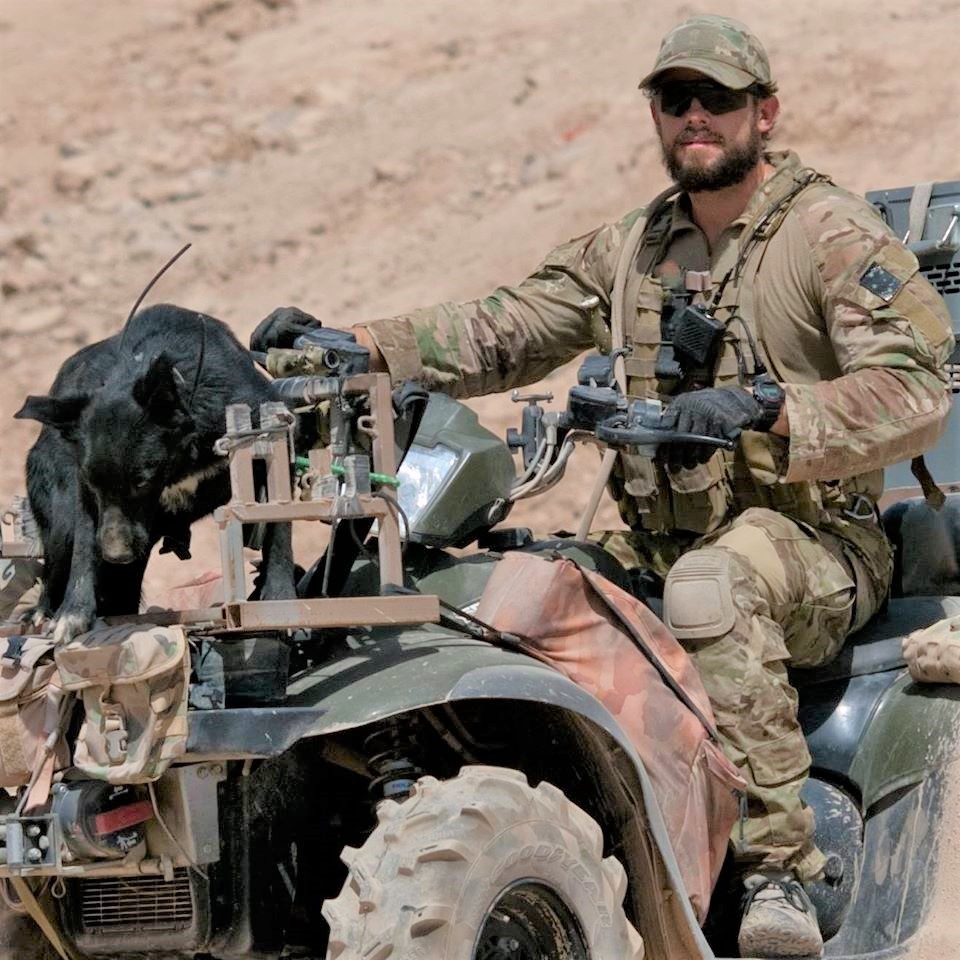 The Navy Diver's interview with Australian war hero Corporal David Simpson
We put Australian war hero David Simpson in the hot seat right in Surfers Paradise in Queensland for an exclusive one on one video chat about his life, the catalyst for joining the Australian army, and his experience with dogs in the military world. David is a former army veteran who has served the Australian military for 21 years. As a former dog trainer in the Army, he has spent over 18 years training dogs in obedience, agility and scent detection as an Explosive Detection Dog (EDD) handler. During David's last nine years in the Army, he deployed to Afghanistan five times as part of a Special Operations unit.
At the time, David was the dog trainer and handler to Sarbi, an exceptional dog who became Australia's most recognised canine war hero. During a gruelling nine-hour battle, Sarbi a black Labrador-Newfoundland cross disappeared on September 2, 2008 when Australian special forces were ambushed in a heated battle with the Taliban while on patrol with US and Afghan troops in Uruzgan province. Although wounded, corporal David Simpson is one of several Australian war heros who live to tell the tale.
Watch Part One below
In Part Two, Corporal David Simspon takes us back to that critical moment on Sept 2, 2008 when he and his special forces crew were confronted by 200 Taliban. During this heated battle and rolling ambush, David was shot in the hip with a richochet and felt the impact of several explosive rocket-propelled grenades.
Watch Part Two below