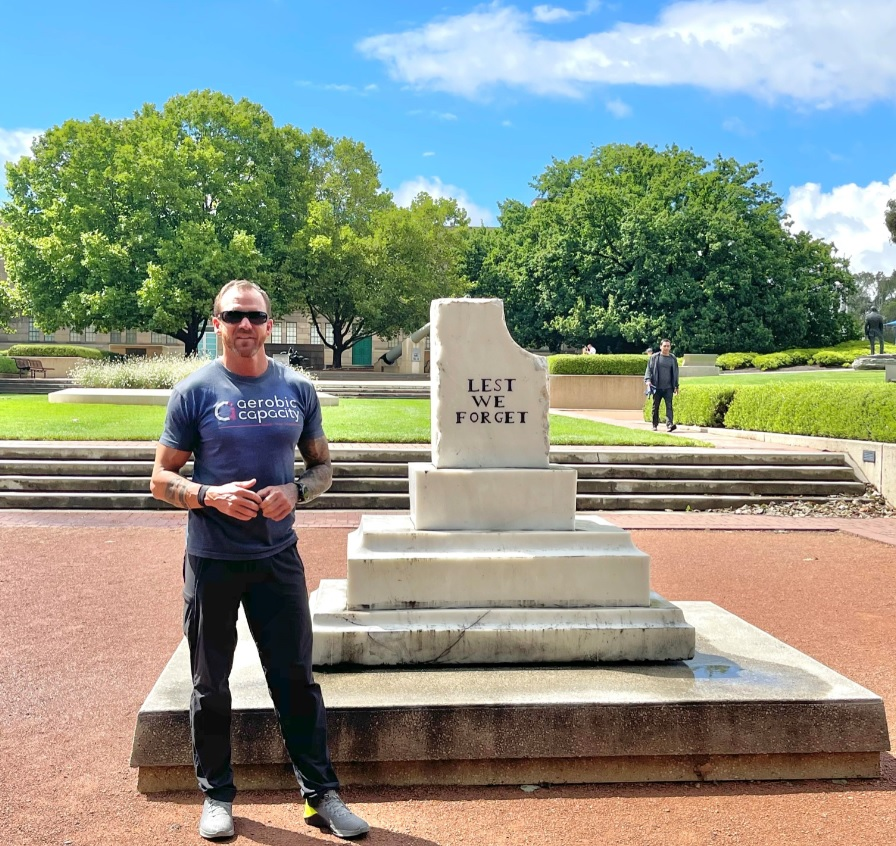 The Navy Diver X Ant Plater. Former Australian Special Forces Operator
THE NAVY DIVER X ANT PLATER
A former Australian Special Forces Operator and Counter Terrorism Advisor to the Australian Police.
We put Ant in the hot seat in the nation's capital in Canberra for an exclusive one on one video chat about his life, the catalyst for joining the Australian military and his transition to becoming an elite Special Forces Operator. Of Plater's many career achievements, he has served 27 years in the Australian military and 17 years as a Special Forces operative.
We get up, close and personal and discuss all things from life, death, love, relationships, Army, Special Forces and PTSD and mental health.
His story will captivate and move you.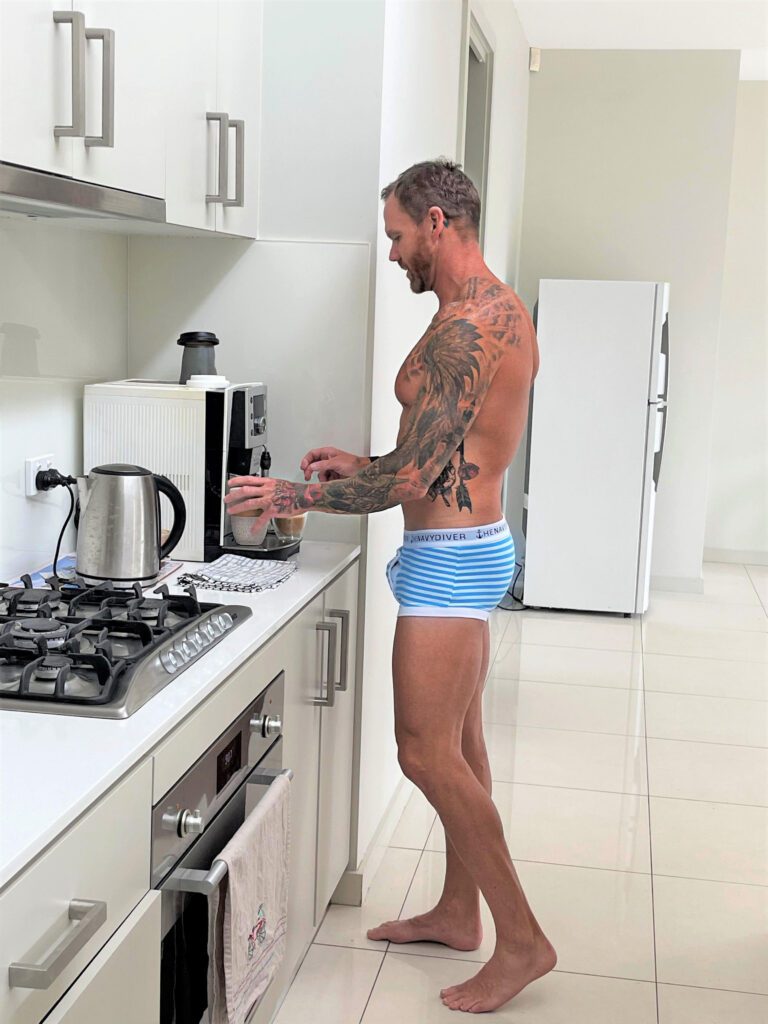 In Ant's own words…
"Selection, the toughest, most demanding 20 days of my life, both physically and mentally. Our pillars to resilience progressively were broken down across the phases of selection.
Selection was ruthless, candidates constantly withdrawing at Own Request (WOR) The weather, the tempo, the demands, the standards, lack of food and sleep. Staying on your toes, thinking about the next 5 minutes, the next 20 minutes, rather than ponder how many days, what activities were next and how was I performing, was I at the standard required? Constants in your thoughts and challenging the individual.
The following 14 months, on the reinforcement cycle was a daily renewable contract. It didn't matter how good you were yesterday, you had to step up and be better than yesterday everyday. From Advanced shooting, to room combat, swimming in the dark waters at night, to Resistance to Interrogation (RTI) Training.
Finally, beret presentation.
That feeling of being at the end, when a lot of others have withdraw, is immense.
It's seeing men in their purest form, progressively broken down across 20 days, but still willing to go the yards for the men beside them, still looking for work, still solving problems and putting others first.
The SF world is such a unique world, unique skills, men from all walks of life with the drive to push forward. It quickly teaches you your strengths and weaknesses.
My SF Career gave me the best days of my life. To have your team by your side knowing they will go that extra yard.
I think generally we all want to be a part of a team. But some of us we want to excel at something, leave a legacy, be remembered for something. It's not for everybody, it's a gruelling process. You have achieved something phenomenal! Winning is not important, it's the process.
Team first, always."
Ant Platers
In Part Two
The Navy Diver and former Special Forces Operator Ant Plater dive deep into The Brotherhood, Combat and PTSD.

When filming this segment, it became clear that the definition of self-sacrifice is ever more prevalent in the tight bond between comrades and soldiers fighting war. According to American journalist Sebastian Junger, he calls this brotherhood the "core experience of combat… The willingness to die for another person is a form of love, and is a profound and essential part of the experience."
It's also evident that combat veterans feel like their life has taken on a whole new meaning when exposed to combat or dealing with the tragedy or loss of one of their own comrades. Soldiers are Taking life, Preserving life and Saving life it and this commitment to one another deepens over a period time. According to Psychiatrist Jonathan Shay, "The terror and privation of combat bonds men in a way that the word 'brother' only partly captures. Men become mothers to one another in combat."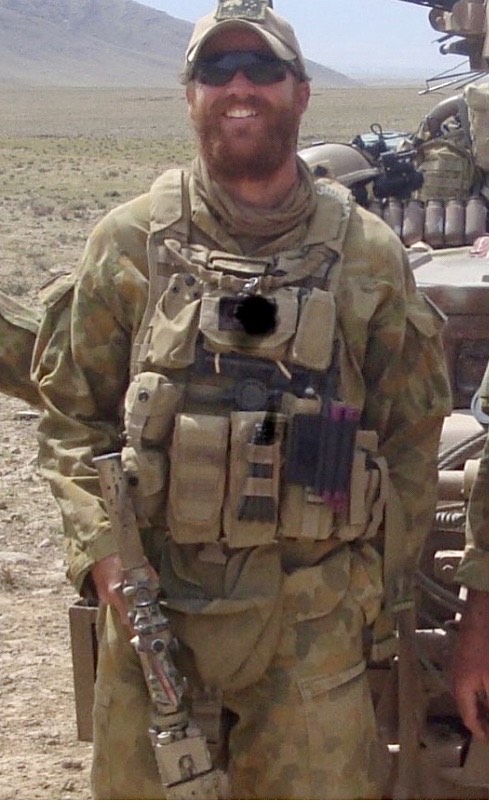 Ant also emotionally recounts the day Sergeant Brett Till was killed in action. A highly-respected Explosive Ordnance Disposal technician from the Special Operations Engineer Regiment in Holsworthy, New South Wales, was killed by an explosion that occurred during a route clearance task in Southern Afghanistan on Thursday, 19 March 2009.

Sergeant Till's selfless act to protect his mates and innocent civilians is a mark of the character of the man. We dedicate this post in honour of SGT Brett Till – SOER. KIA 19 March 2009, Chamberak Valley, Afghanistan. May you Rest In Peace.
In Part Three
Former Special Forces Operator Ant Plater dives deep into his diagnosis with PTSD and the measures he's taken to overcome it. He shares personal insight into the various combat missions he was involved in. We also chat about the current mental health crisis among the veteran community.
In Plats own words, "I just suffered so much mental stress. There were times where I questioned everything I had done as a soldier, as a man… which was dark, dark times. It took a lot of resilience and resolve to drag myself out of that through some really in depth and intense treatment for Post Traumatic Stress."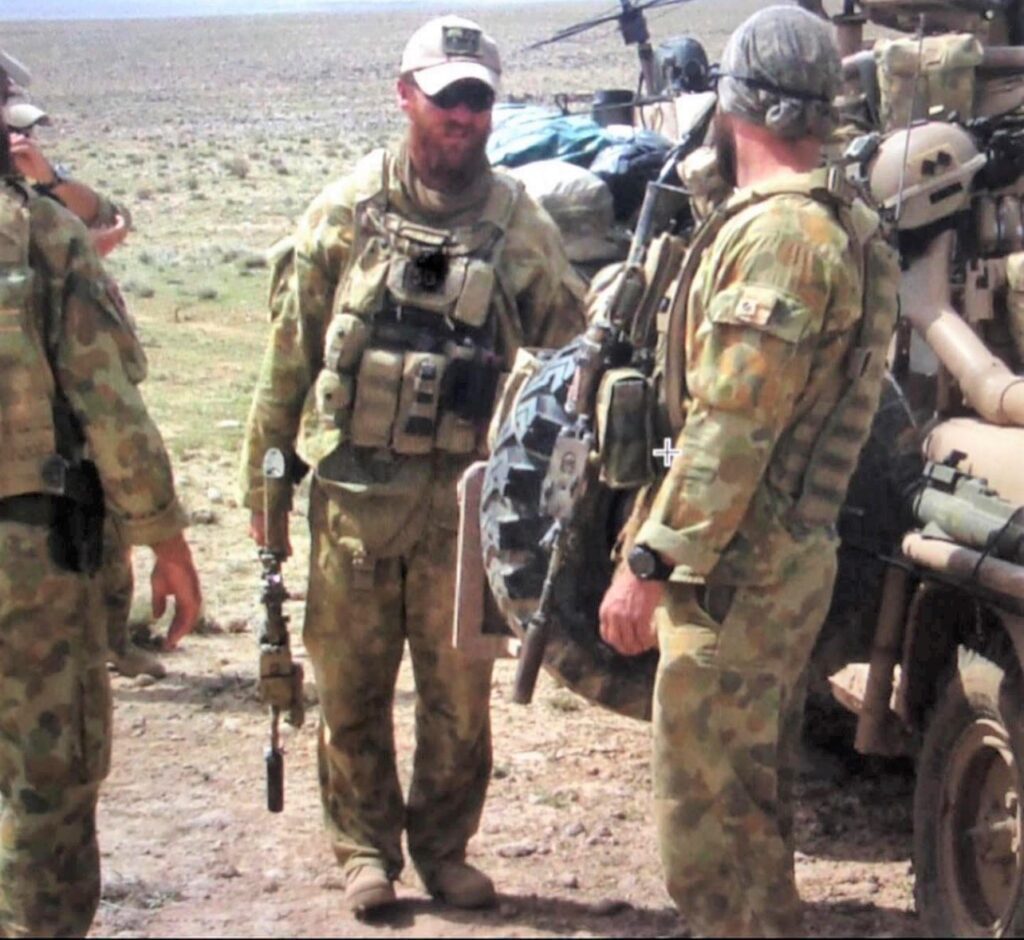 We also chat to Plats about life on the front line, further combat missions, the continual threat of IED's (Improvised explosive devices) and the time Plats was involved in a heated battle where he received a shrapnel wound to his neck.
Plats goes on to say, "Through the adrenalin of the war fighting and the momentum of the battle… sometimes you didn't get down time for 6, 12, or 24 hours later. So that's what's occurred with this shrapnel that now lives in my neck."
In Part Four
In the final part of our interview, former Special Forces Operator Ant Plater talks about life beyond the Special Forces and the various endurance challenges he's embarked on.

Being a passionate advocate of the Commando Welfare Trust, In Plats own words, "Ive seen the trust in action first hand through a number of initiatives and through various endurance challenges I have run since 2012. My fondest memory was when I road my bike across the Nullarbor Plain in support of the trust. I have donated just under 40k"

"1200km in 9 days. Amazing experience, support crew, vehicles everything was sponsored. We even received a letter from the then Prime Minster at the time, Mr Tony Abbott. The trip started in Norseman in Western Australia right through to Ceduna in South Australia. I was lucky enough to have my kids and wife at the time with me as the support crew, we also had Ray Palmer, Scott Palmers Dad."

Private Scott Travis Palmer was from the Sydney-based 2nd Commando Regiment. Along with his fellow comrades, Private Benjamin Chuck, 27, and Private Timothy Aplin, 38, were killed in action in 2010 in Afghanistan when the helicopter they were on crashed on its way to a mission south of the Australian base in Tarin Kowt.

As Plats continues… "The most challenging part wasn't the riding. I think at the time we had lost 12 lads in Afghanistan, so each day was dedicated to one of the lads. Before each days ride I would read out a short tribute that I had put together for each lad. The challenge was to hold back the tears each day. About half way through the ride 02 Jul, we got news that a great mate of mine Blaine Diddams had been killed in Afghanistan. That was a testing day as you could imagine."

We dedicate this post in honour of these brave men, may you all Rest In Peace.
A special thanks to Ant Plater for his near 30 year military service and sharing his incredible life story exclusively with The Navy Diver.
If you'd like to support the Commando Welfare Trust, please visit or donate generously at www.commandotrust.com